Jose Luis Morillas Arques, Spain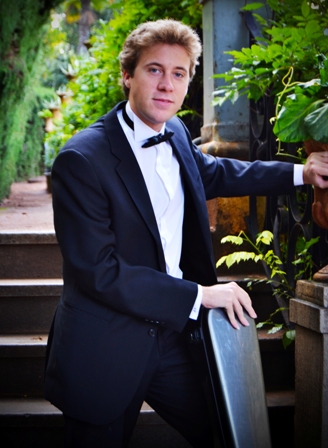 Хосе Луис Морийяс Аркес, Испания
Впервые вышел на сцену в качестве солиста в девятилетнем возрасте. Лауреат более чем пятнадцати международных конкурсов. Закончил аспирантуру в Высшей Школе Музыки им. Ференца Листа в Веймаре в классе Рикардо Гайена и в Дюссельдорфе под руководством Хоакина Клерча. В разные годы его педагогами были Д. Рассел, К. Маркионе, А. Гарробе, М. Дылла, П, Штайдл, П. Ромеро и др. Сегодня артист активно гастролирует в Испании и странах Латинской Америки, ведет класс гитары в консерватории "Карлос Рос" города Кадикс в Гранаде. В нашу страну музыкант приезжает впервые. ______________________________________________________________
José Luis Morillas Arques, Spain
He is considered one of the most promising guitarists of his generation; José Luis Morillas Arques completed his musical training in Granada. He was awarded with Honors by his teacher Carmelo Mártinez, and recognition "cum lauden" in his final project. He expands his musical training with postgraduate's studies in "Aufbaustudium" at the Hochschule für Musik Franz Liszt Weimar (Germany) with Ricardo Gallén and Düsseldorf (Germany) with Joaquin Clerch.
He has worked with a lot of teachers in different training courses and masterclasses, including with J. Clerch, D. Russell, C. Marchione, D. Martinez, A. Garrobé, R. Gallén, JF. Padilla, M. Dylla, P. Steydl, P. Romero, G. Arriaga, JL. Rodrigo, M. Socías or R. Aussell and others. He had a grant in 2011 as a student of the international course "Música de Compostela" dedicated to Spanish music.
He won more than fifteen times the recognition of the jury at festivals, contest and national and international competitions, which include the 1st prize of "VIII International Guitar Competition Villa de Aranda", the 1st prize of the "III International Festival guitar Celedonio Romero ", the 2nd prize of the" Second International Competition of guitar City Llerena ", the 2nd prize in the" IV International Guitar Competition "Norba Caeserina", the 2nd prize of the "VI International Competition José Tomás-Villa Elda ", the 2nd prize of the" III International Competition "Julian Arcas" - "José Tomás", etc..
Since he was nine has not stopped his concert as soloist, with orchestra, band and chamber ensembles. His activity as soloist player has taken him throughout the Spanish geography. In addition to his activity in recitals, he is invited by orchestras as a soloist. He has also made recordings for various television and radio networks. He is also requested for the orchestral premiere of "Concierto de guitarra" composed by Juan Miguel Hidalgo and the work "Viaje Romántico a Granada" de E. Halffter.
Nowadays he combines his artistic activity with his vocation of teaching as a teacher of classical guitar at the CPM "Carlos Ros" in Guadix (Granada)